Jiro Premium Hojicha
Regular price

Sale price

$18.00
A unique premium organic Hojicha accented with notes of maple sap, toasted hazelnut, and light caramel. Made from first-harvest green tea with no pesticide or chemicals.
This premium organic Houjicha is comprised of lightly roasted, golden-hued stems made from the highest-grade, first-harvest kukicha (Shiraore). Its fragrant, cedar-like aroma is followed by a sweet, light-bodied liquor. The tea is accented with notes of maple sap, toasted hazelnut, and light caramel. This comforting tea is the perfect tea to enjoy with a meal or to end your day with.

JIRO houjicha comes in whole leaves and in powder, which is perfect to bake cakes and cookies, making houjicha latte, or simply mixing with cold or hot water to prepare it on the go or at the office. Like with matcha, powdered houjicha gives you the chance to ingest the entire tea leaves, and so you benefit from all their nutrients!

Did you know?

Roasted in a porcelain pot over charcoal, Houjicha is made from green tea leaves and stems that have been steamed. Houjicha is still green tea despite its chestnut color that will remind you of black tea. The fermentation process has been stopped, so you benefit from the full power of green tea antioxidants. Super easy to prepare, you simply pour boiling water over it and let it brew for 30 seconds.

The roasting process lowers the caffeine contents of the tea, so Houjicha has next to no bitterness and it can be enjoyed anytime during the day by everyone. Very affordable yet delicious, Houjicha is loved by families and tea farmers throughout Japan, especially during meals.
Net Weight: 100g
Origin: Yame, Japan
Grade: Premium Hojicha
Organic: Yes JAS
Cultivars: Yabukita
Conservation: 1-year unopened
Optimal Tasting: Within 6 weeks after opening
Hurry, only 2 items left in stock!
Share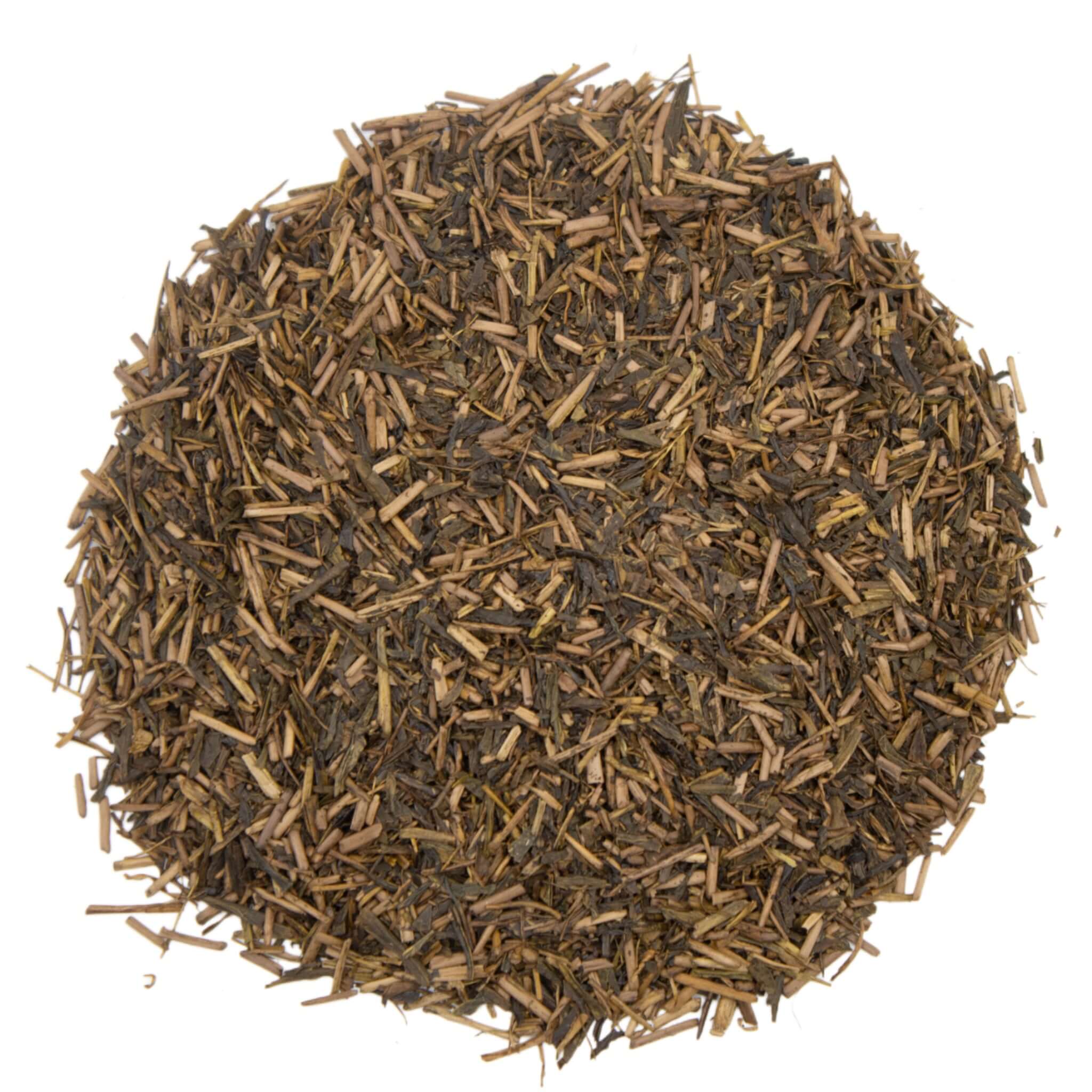 Product Details
About The Producer

IRIE TOSHIRO

Irie Toshiro became convinced of the health benefits of green tea when, at 20, he suffered from gallstones and recovered quickly thanks to taking up to drinking green tea from his hometown, Yame.

For 35 years now, Irie san has invested his time and energy to grow 100% chemical- and pesticide-free green tea. As such, he was one of the first tea producers in Japan to embrace organic tea production. Along with his son, he shows the utmost care for his fields and the environment, and is a fervent defender of sustainable agriculture and tea production.