Masami Premium Genmaicha
Regular price

Sale price

$12.00
This premium organic Genmaicha is easy to prepare. Toasted and puffed rice kernels add a delicious nutty flavor to a premium sencha.
Easy to prepare and comforting, Genmaicha is one of the most popular kinds of green tea around the world. This premium organic Genmaicha combines organic sencha leaves and toasted organic rice kernels. Its leaves are plucked in May, contributing to its quality and flavor.
The rice kernels of MASAMI premium organic Genmaicha are toasted and puffed, but this tea doesn't include "popped" kernels, a sign of its exceptional quality. From the moment you open the bag, its warm and toasted rice aroma will make your mouth water. After a quick and easy steeping (using boiling water), you will enjoy its nutty and toasty flavor. This tea is the perfect meal companion but with its very low levels of caffeine, it will warm and comfort you anytime during the day.
For coffee lovers, with its roasted flavor, Genmaicha is also an excellent way to ease into the world of green tea. You can steep this tea several times if your first brew doesn't last more than sixty seconds.
Net Weight: 100g
Origin: Yame, Japan
Grade: Premium Genmaicha
Organic: Yes JAS
Cultivars: Yabukita
Conservation: 1 year unopened
Optimal Tasting: Within 6 weeks after opening
Share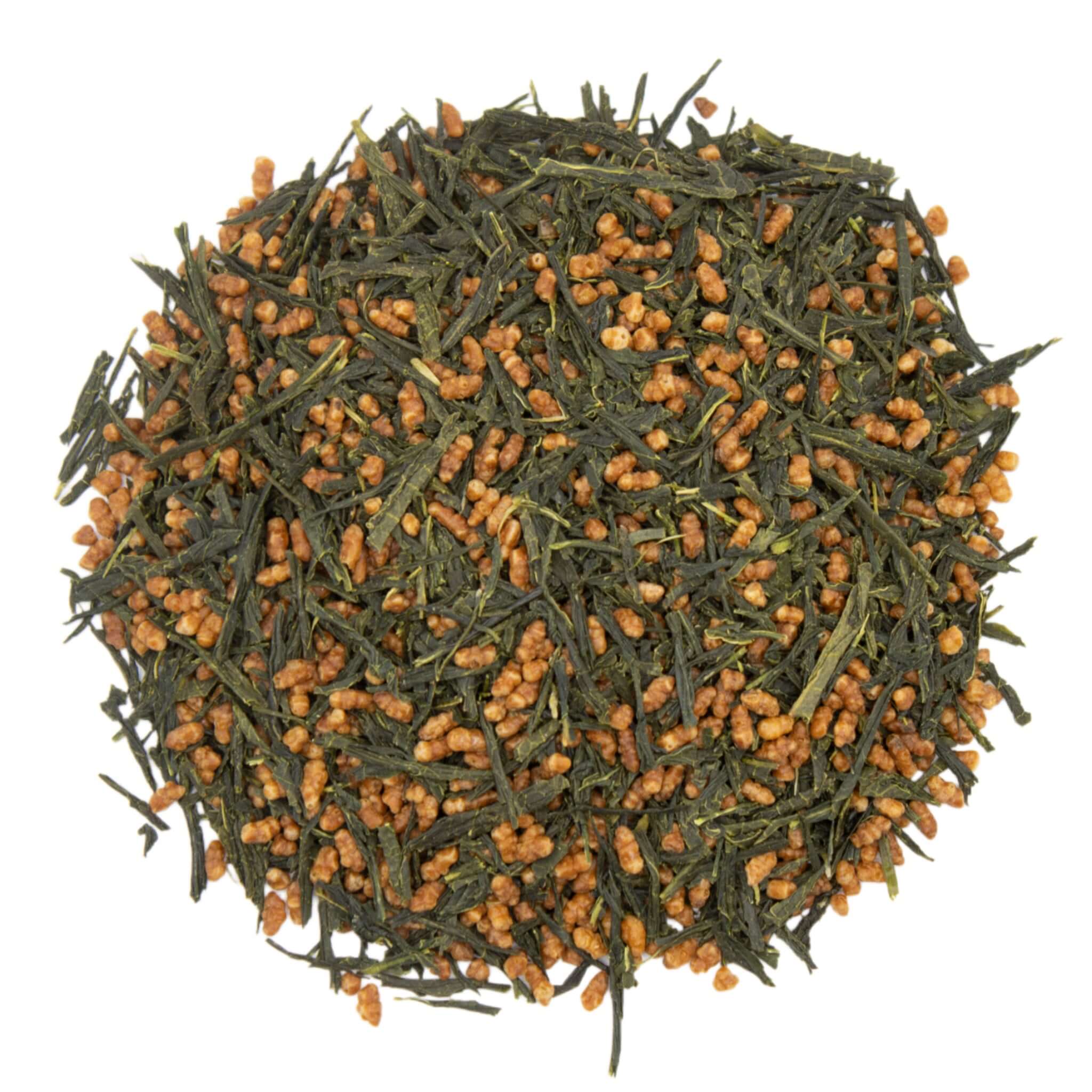 Product Details
About The Producer

KUMIKO KOGA

Koga Kumiko san represents the fourth generation at her family business KOGACHA GYO in Yame, Fukuoka. Working alongside her mother, president of the company, and her father, director of operations, she is a tea instructor.

Dedicated to lead her company through the challenges of the green tea industry in the 21st century, she is in charge of overseas sales. She also travels around the world to give tea seminars to introduce Yame green tea to foreign tea lovers.

My go to low caffeine drink! Makes a great...
My go to low caffeine drink! Makes a great afternoon tea to pair with some mochi ☺️