Yoshi High-Grade Kamairicha
Regular price

Sale price

$15.00
An organic Kamairicha with hints of edamame, cooked spinach, and toasted almond accented by subtle notes of white sesame seed and persimmon.

From Miyazaki, this organic Kamairicha made from Tamaryokucha is rare. Refreshing, there is almost no bitterness to taste. Its low-key umami and low caffeine levels make it possible to enjoy this tea all day long. YOSHI is a stunning, gold-hued tea made by Sekiya san in Miyazaki. This pan-fried tea has a full mouthfeel with a lingering sweetness and a subtle bitterness.

Notes of edamame, cooked spinach, and toasted almond are accented by subtle notes of toasted white sesame seed and persimmon. The tea will develop more complexity and sweetness over many steeps. Its processing method -that only a handful of experts still master- has for result that this tea will remind you of oolong tea, even though it still possesses all the health benefits of green tea. This is especially true for its antioxidant and amino acid levels. Easily and quickly brewed (60 seconds, 80°C).

Net Weight: 50g
Origin: Miyazaki, Japan
Grade: High-Grade Kamairicha
Organic: Yes JAS
Conservation: 1 year unopened
Optimal Tasting: Within 6 weeks after opening
Hurry, only 2 items left in stock!
Share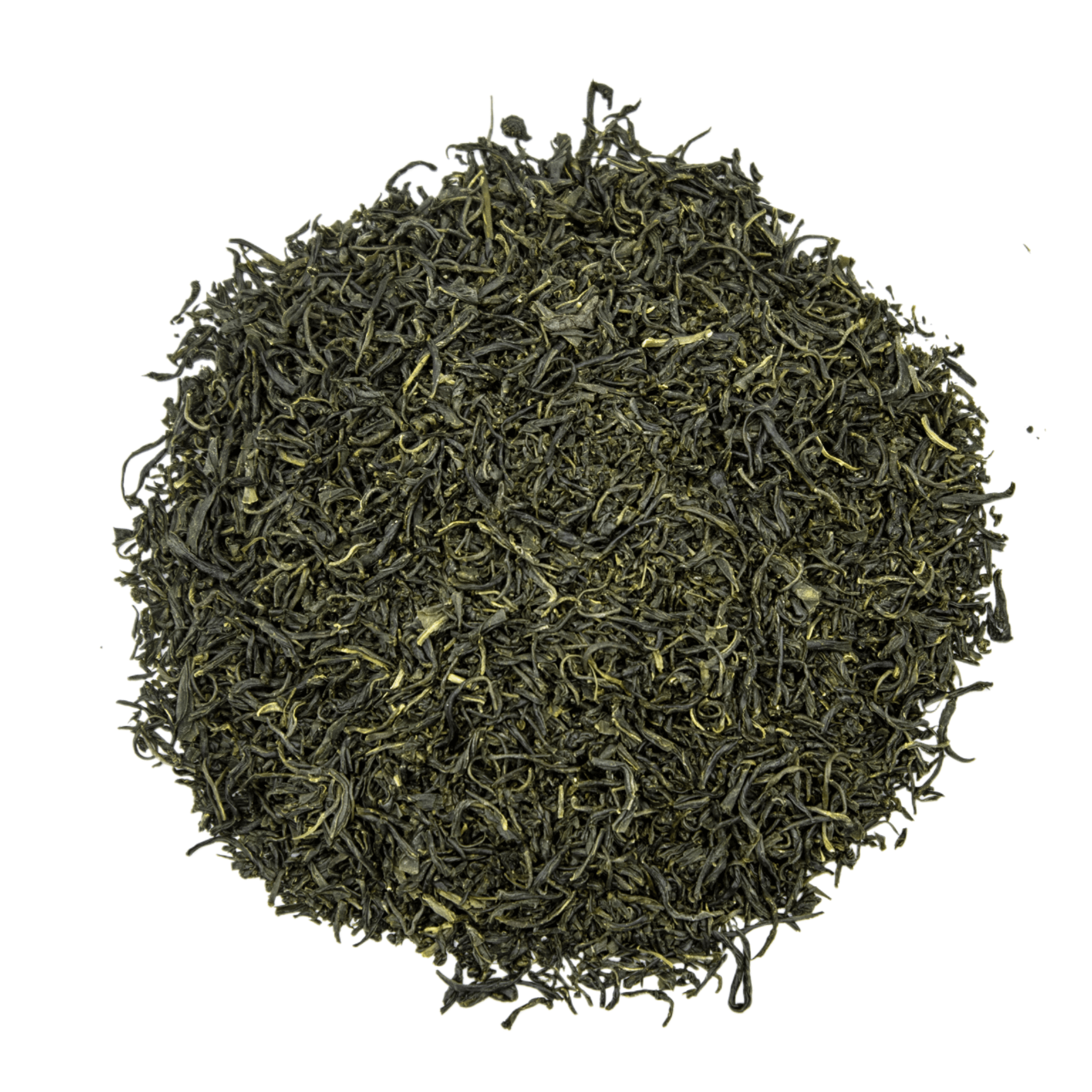 Product Details
About The Producer

SEKIYA HIROTSUGU

Sekiya Hirotsugu san has gained a lot of attention in Miyazaki and Japan as being one of the youngest tea masters to receive a 10th dan (highest grade) in tea appraisal. There are only a dozen people holding this ranking in Japan.

With his unique ideas, he creates distinctive teas on a continuous basis that are very appreciated by tea merchants throughout the country.

Sekiya san is very active in promoting high quality teas from Miyazaki and making them known to the public not only to Japan but also overseas.
The first brew is very similar to Chinese...
The first brew is very similar to Chinese Oolong but with its own unique notes. I steeped for 2-3 more brews after the first and it was still wonderful ☺️