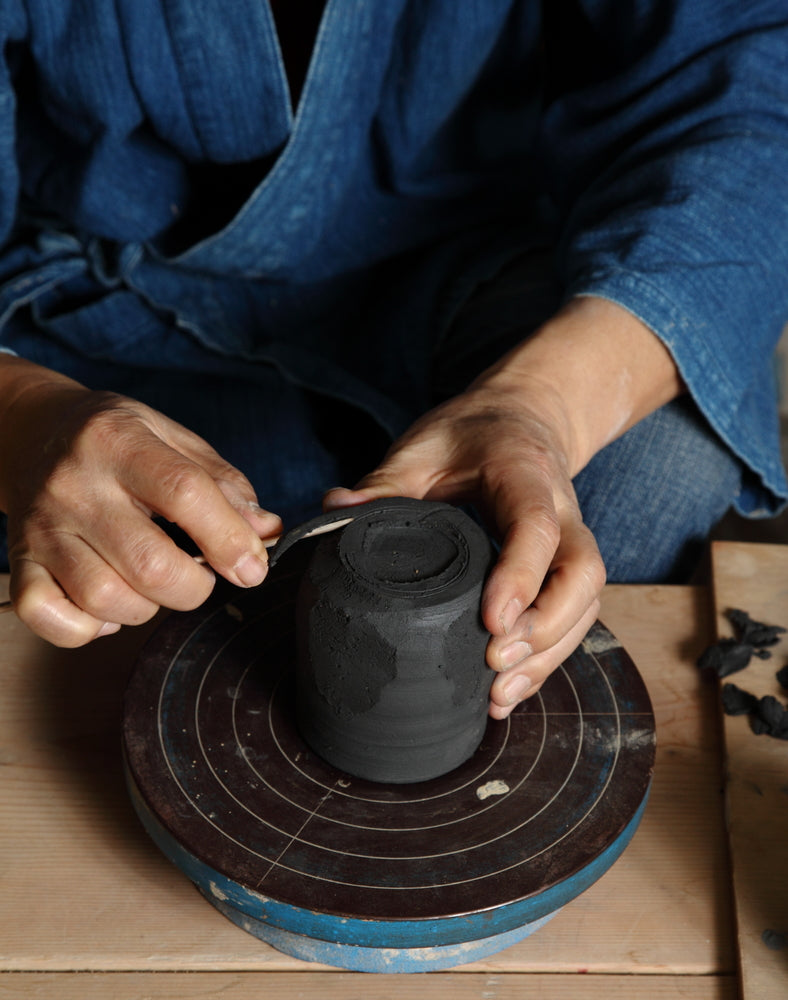 Quality Assurance
Each piece carries its own story with distinctive characteristics. These ceramics are made of clay that is specially formulated in order to preserve their natural texture. Due to its unique properties, there may be unevenness caused by the handcrafting process. No two are exactly the same. 
The unique glaze used to preserve the vivid colors, textures, and durability of ceramics has been studied by Kilns for thousands of years. In order to maintain the texture, all glazes are applied by hand by craftsmen and fired at the optimal temperature. By doing so, we believe that it can bring out the warmth of each piece. Each piece will have a slight difference in shape and size, however, this is the natural beauty of handmade ceramics. We hope you can embrace these handcrafted elements. 
The following are some common elements that can occur with handmade pieces:
Uneven application of glaze - As the glaze is applied by hand and not by machine, each piece may have slight unevenness of color and position. In Japan, this unique characteristic is admired as the beauty that naturally appears in handmade ceramics. This is often portrayed in the Japanese concept Wabi Sabi. 
Minor black spots formed by iron powder - During the firing process, the iron originally contained in the clay oxidizes as it is fired in the kiln, thus minor black spots may form on the surface. 
Penetration - Also known as a crave, is when a crack pattern in the glaze is caused by the difference in shrinkage between the glaze and the base material during the cooling process after firing. Not to be confused with a crack or a scratch. Penetration may appear over time, thus please view it as the natural aging beauty. 
Scratches - Pieces may have small scratches due to the firing process. However, if you do notice any large scratches, please contact us. 
Protrusions that appear on the surface of ceramics - Small dust or stone may form on the surface and become protrusions. This is a natural occurrence and depending on the type of clay used, it may be more common than others,